We Handle Insurance Repairs to Your Roof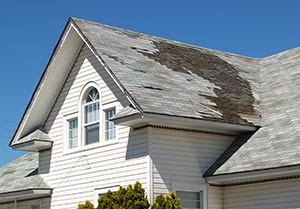 If hail, wind, water or another element has damaged your roof, getting it properly repaired or replaced is important. Rooftech Systems Inc has been successfully completing insurance repairs for years, and we know how to get your project from start to finish with the least amount of hassle and cost. So if your roof needs work, turn to our industry-leading experience and guidance to navigate the insurance repairs process.
Our Insurance Expertise
You don't want to work with just any roofer on these crucial insurance repair projects. You want to work with a local roofing contractor that has been through the roof insurance claims process many times before. Rooftech Systems Inc's licensed team has helped many of your neighbors get the roof repair or replacement funds they need. We can inspect your roof, provide you with a free estimate for your claim, help you through the insurance process and offer a maintenance plan to help you avoid any future damages that aren't covered by your homeowner's policy.
Quality Products & Solutions
Some insurance companies have strict stipulations about the quality of materials and repair solutions used in insurance repair projects. We understand the need to do the job well, so we use leading roofing products from some of the industry's most respected manufacturers. We partner with GAF to offer durable products, innovative installation methods and extended warranties to protect your home with a well-made, long-lasting, attractive roof.
Contact Us for Assistance Today
If your home's roof has sustained damage, give our local team of experts a call today at (630) 969-1910 or reach out through our online form. Rooftech Systems Inc can help you with your insurance repairs or with any other residential roofing system needs you may have, so please don't hesitate to contact us.