Local Roofing Repair Contractors Serving Downers Grove, IL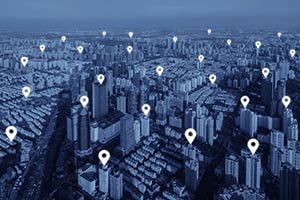 Rooftech Systems Inc. has roofing repair contractors with the outstanding industry expertise and home improvement skills your home needs. If your roof has experienced any damage from storms, animals, age or something else entirely, we have the equipment and expertise to repair it.
Signs That Your Roof Needs Repair
As Downers Grove's premier local roofing repair contractors, we have worked on many residential roofs over the past decades. We've seen it all, with damage ranging from minor to extreme, and we can tell you a few things to watch out for. If you notice any of the following signs of roof damage, contact us right away:
Deteriorating shingles. Do your shingles look old and worn? If they are older than 20 years, chances are they have reached the end of their lifespan.
Curling shingles. Shingles that are curling at the edges have likely surpassed their useful life. As they continue to pull away from your roof, your home is exposed to the elements.
Holes or cracks. If you notice higher energy bills or sunlight spilling into your attic through the roof, you may have a hole. If that hole or crack continues to grow, your home will lose efficiency and be vulnerable to water damage and mold growth.
Moss. Moss growing on your roof can spread beneath your shingles. Once it has established a base beneath your shingles, it can store moisture, and cause rotting and deterioration of your roof and attic.
A sagging roof. A sagging roof can be caused by moisture and water damage underneath the outer layer. Kept localized, repair is fairly simple, but if the damage spreads, the entire roofing system is threatened.
Contact Us for a Free Estimate
If you notice any symptoms of roof damage, give us a call right away. You can reach our friendly team by dialing (630) 969-1910 or by filling out our online form. At Rooftech Systems Inc, we have the roof repair solutions your Downers Grove home needs, so don't hesitate to get in touch.