Dependable Roofing Services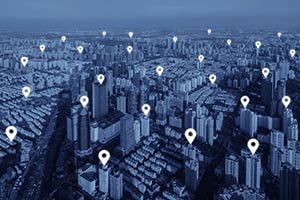 At Rooftech Systems Inc, we are continually learning about roofing system solutions and innovations. That commitment to staying on top of industry standards and practices has made us an expert team, and we are dedicated to providing that expertise to Darien homeowners. From roof installations through repair and maintenance, we have the best combination of experience, equipment and excellent roofing services to keep your residential roof in top form.
Quality Roofing Solutions
Our roofing services are backed by some of the industry's leading manufacturers. As GAF Master Elite® Certified contractors, we have earned a reputation for installing the highest quality roofing products and systems on the market. We work with GAF to provide homes in Darien with roofing products that are visually appealing and built to endure the harsh elements of the Midwest. Our partnership with GAF and other top roofing manufacturers also gives you access to extended warranties, so if your roof needs repair, we can give you the affordable service you need.
Reliable Siding & Gutters
Besides providing homes with residential roofing solutions, Rooftech Systems Inc also offers siding and gutter services. We work with a variety of siding companies to give you protective and attractive siding options that can keep your home safe and dry for years to come. We also offer the highest quality gutters in the industry. Using our seamless gutter machinery, we can install your new gutters to prevent water damage to your home's foundation and flooding in your home's basement.
Contact Us Today
The talented and friendly team at Rooftech Systems Inc is here to care for your Darien home with the best roofing services and home improvement solutions around. Give us a call at (630) 969-1910 or contact us through our online form to learn more or to schedule a free estimate. We are a local company with a tradition of quality, so reach out and let us put our state-of-the-art services to work for you.