Westmont's Preferred Home Renovation Contractors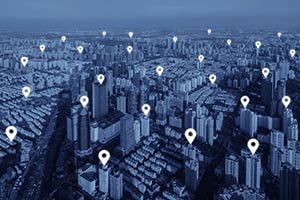 Rooftech Systems Inc offers the highest quality residential roofing, siding and gutter services for Westmont customers. As your leading local home renovation contractors, we have what it takes to keep your home's exterior attractive and tough enough to withstand the Midwest weather.
Roofing Services
Rooftech Systems Inc' experienced team of home renovation contractors can promptly visit your Westmont home to assess your needs and discuss your budget, style and roof material preferences. Whether you want affordable asphalt shingle roofing, modified bitumen roofing, a flat roof or some other roofing option, we can help you find the best system for your home.
Besides assisting you with roof system selection, our extensively trained team can also efficiently remove your old roofing materials, install your new roof and handle any repair or maintenance needs throughout the lifetime of your Westmont home. We have been trained to use the most innovative and professional roofing techniques, so when you work with us, you can trust that your roofing project will be completed to the highest industry standards.
Siding & Gutter Services
Rooftech Systems Inc also assists our Westmont customers with other types of home improvement projects. When we work on your roof, we focus on the entire roofing system. So if you need new or rehabilitated gutters, fascia or soffit, we can provide them. We can also provide exterior siding for your home. From horizontal and vertical siding to shake and shingle siding, we carry a wide variety of siding options to meet homeowners' needs.
Whether you need siding, gutters or roofing system solutions, Rooftech Systems Inc always works with the industry's top manufacturers to provide you with the best materials at the best prices.
Contact Us Today
Rooftech Systems Inc is home to the area's top home renovation contractors. As your neighbors, we want to provide you with the exceptional customer service and quality products our company is known for. Give our team a call today at (630) 969-1910 or reach out through our online form to schedule a free estimate or to learn more about how we can care for your Westmont home.