Reliable Roof Replacement Services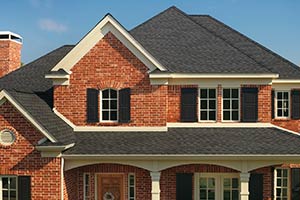 At Rooftech Systems Inc, we've been replacing residential roofs for decades. We've seen it all and done it all when it comes to roof replacement, so if your home's roof is showing signs of age or widespread damage, look no further than our trusted and long-lasting replacement solutions.
Signs of Roof Damage
If you have an older roof or suspect any damage, there are some symptoms you can watch out for. Things to watch for include:
Bruises. Even small hailstones can bruise shingles, compromising the shingle mat and leading to future leaks.
Cracks. If your shingles are cracked, this will quickly lead to wet insulation, interior leaks, wood rot and other potentially destructive problems.
Curling. If your asphalt shingles are starting to curl at the edges, the shingle alignment may be off, there could be trapped moisture underneath them.
Punctures. If your modified bitumen roof has been punctured by tools, the weather, foot traffic or something else, your roofing system can degrade and require even more extensive and expensive repairs.
Leaks. If you notice water leaking into your attic or through your home's ceiling, you may have a leak. Left unrepaired, that leak can cause water damage to your ceilings, walls and floors, and promote the growth of potentially hazardous mold and mildew.
Regardless of what is causing roof deterioration, if you don't promptly replace your failing roofing materials, they can wreak havoc on the functionality of your roofing system and the overall well-being of your home. Fortunately, Rooftech Systems Inc has the equipment and expertise to efficiently and affordably replace your roof. So if you notice any signs of roof damage, contact our knowledgeable team right away.
Contact Us for a Free Estimate
To learn more about our quality roof replacement services, give Rooftech Systems Inc a call at (630) 969-1910 or reach out through our online contact form. Our friendly team can help you diagnose your roofing issues, select the best roofing solutions for your particular needs and provide long-lasting maintenance plans to keep your roof performing well now and into the future.